What is a soulmate connection?

Last updated 08-11-2010
Over the past few years I've received numerous inquiries to this website regarding questions about Spiritual, Soulmates, karma and Twin Soul/flame connections, and how do to determine the differences.
Currently as some of you may know I've been writing a book about these Spiritual Connections, containing facts and stories of people in my research and study, I find it so fascinating and I feel I can still learn more about these amazing soul bonding connections, with my research I have been able to complete the book due to so many other factors that need to be examined, how get thru a spiritual confliction when there is negativity present.
Add this page to your favorites and check back frequently I will try to update as often as I can with my new research to help others understand that the word Soulmates is a term that is easily been overused and not always clearly understood, some believe, there is only one soulmate, who we must search for our whole lives, or believe that it is a connection from a past life that the two share.

Each person must decide these things for themselves and also the power of choices and free will. From a growth perspective, we may meet many and different types soulmates in our lifetime.
This doesn't mean we are lovers with each one, although that again is a personal choice. The meeting and continued relationship is all about growth and the synchronicities that enable our growth on deeper & deeper levels, however, remember that there are twin flames, karmic and there are soulmates. All are meaningful relationships and teach us to grow, but in different ways. The quest for love and for that perfect mate is really a challenge and we may sometimes want to believe a relationship is the ultimate deep connection, often sometimes analyzing the relationship and wanting it to be something more.

There is different types of romantic relationships: twin flames (twin soul), Companion Soulmates, Soul friends true Soulmates and karmic connection. All relate to the same group and category of the word Soulmates, they are all spiritually equal, but hold something different for everyone, just because you may have someone you know may be going thru the same relationship experiences as you, doesn't mean it's the same type of spiritual connection. Karma has something different for everyone and a purpose to manifest in perfection.
Twin flames were created together in the beginning and share a unique destiny, Twin flames are much as twins born of the same egg.
This would be from the same soul source, there is not of that kind of twinning going on, this is a little different than other soulmates, Twin flames would be of the same soul energy source and would have been decided at what you would term the creator source level or at the higher-self level, which we see as a level at which a being has the ability to create seed selves in 3rd-dimensional reality.
Similar to when twins are completely separated at birth and they find each other after many years and discover that they have the same food tastes, the same odd way of smiling and the same tastes in clothing, (I'm born one a twin). With twin flames' being born of the same spirit, when they unite physically in 3rd Dimension. Your twin flame knows you whatever life you are expressed, but each with the same pattern of divine identity.
Though they spend some lifetimes together and others apart, their tie is eternal, and after they have each united with their Higher Self they will be together forever.

All though it may sound like a beautiful match made in heaven relationship, there is a thin line with this connection and deep intensity, that as beautiful and perfect a relationship can be, this can sometimes be a total opposite, spiritually when you enter in this life time you know if you want to meet with your Twinflame or not and you know all your life you must prepare yourself to be able to join with your twin flame, it is not an automatic, it is truly a privilege to know your Twin Flame , it is basically a 50/50 ratio that you will actually meet up, but you must be ready.

You will have to learn to love deeper than you ever thought possible and that usually means meeting, with a Twinflame connection you have to be brave and strong enough to be able to risk loving with your heart and soul that there is also a fear that dream may be shattered just as experiencing pain as well as joy.
When Twin Flames come together they become one, they are the mirror image of the other, they think alike, they hold the same values and often their life experiences are very similar.

No matter what, if we are to be with our Twin Flame then it will happen and by experiencing the loves placed before us by Spirit and if it is part of our karma.
A book & movie "What dreams may come" (staring Robin Williams) was created based upon Twinflame/Twin soul connections. (this is one of my favorite movies) the general meaning to Twinflames was expressed here.
They is lessons to learn and always share a feeling of unconditional love. These people have deep feelings (positive or negative) in a romantic relationship a strong bond, often sometimes can go years with no contact or communication, there will be an area of mystery of why this person entered my life, and the hope to reconnect some day.
A Soulmate connection is a little different from the twin flame, we have only one twin flame, we have many Soulmates, Soulmates are life partners, close friends, co-workers, a teacher, anyone who influences your life one way or another, basically making a impact in your life.
Companion Soulmates are the most common of spiritual connections, always trying to develop the same chakra energy, these are the relationships, when you need them most, they tend to be harmonious and satisfying, but not as intense as a Twinflame but can accomplish great things together as well as a life partnership even when there is negativity or a spiritual confliction in between them, nothing can separate this connection they will always be connected and feel the need to be there for one another, these closely resemble Twin Flame connections a relationship based on romantic love, however there is still energy between two people and the couple can learn to live for many years together as a beautiful relationship and then there are the types of soulmates who come together for a reason, making some type of impact on a person's life. in some cases the relationship ending in a separation, divorce and later to find there was a reason for it all happening the way it did, keeping in mind not all romantic relationships are Twinflames, sometimes there is a karmic tie present and may make the strongest impact of all, it will begin with the the feeling of unfinished business with someone that has not been completed with the need to reconnect, this is because the soul has a deep yearning to be free and balancing of mutual karma and a inadequacy of a past life relationship, yet though they are frequently difficult, these relationships are important in achieving self-mastery with the spiritual path.
Karmic connection is attached with a soulmate meaning we have karma to deal with, now this doesn't necessarily mean that it bad karma, it can be good karma as well, the difference between Twinflame and soulmates is that they have more closure of why things happened and/or ended in the way it did.

---
Frequently asked Questions about Spiritual Connections
What is all this about Soulmate love connection or Twin Flames can I actually have one?

Yes there are soulmates, twin flames, whatever you want to call them, but there are also SOULMATE CONNECTIONS. In believing that everything happens for a reason, know that some of the people that come into our Lives are merely there just to teach us a lesson. What's the difference Twin Flame & Soulmate connection?

A soulmate connection would be the divine connection, both Twinflame and Soulmate both have intense energies, Twinflame is the dynamite energy where Soulmate is the Dynamo that is quite powerful but long lasting, there are several types of Soulmates, friendships, family, children even pets. Twinflame is the explosion of energy where Soulmate is the generator energy, that is the difference, with certain negative chaos that sometimes make it difficult for one to find peace with a Twinflame. How do I know He/She is my soulmate or twin flame?
Your soulmate connection will be deep and you will have more control in a relationship or a situation, where Twin flame is the other half of you soul, most of the time your Twin flame is not incarnate at the same time as you are (may be older or younger), but stays in the Ethers as a guide and a kind of caretaker. Some times however, both you and your Twin flame do incarnate at the same time, when it does, however, usually that person is DOES NOT seem like your ideal mate, for good reason and they are difficult to live with, you literal" other half" embodies everything you are and usually reflects EVERYTHING you do not like about your self. This is not easy to live with total chaos you have come to where you are very comfortable with your self for it to work and most people mistake Twin Flame for their Soulmate and yes we all have a Twin Flame, soulmates you get together and everything is controlled, Twin flame the always is a chaos, one can be attached, age difference, different locations, or the person has some serious issues and is afraid to open up to the energy because the bond is too intense, sometimes it often feels that the twin soul can destroy you emotionally and spiritually at any given time.
You will Instant spiritually recognition upon the first meeting, "I know you, I love you for some reason and I don't quite know why" An intense bond that transcends sexuality and emotions.They may look very similar to you You both have very similar life paths and experiences Being with them feels like being back home again and you are complete.
Sometimes you both just know that you should be together, however this does not mean that if you are in a relationship with someone else who is not your Twinflame flame that you should break it off with that person so quickly to neglect there feelings. Sometimes Twinflames must learn to let go of each other so that they may be with each other again in another life, this still will not separate Twinflames, they still will some how end up near each other in some type of way. What will happen when I do find My Twin Flame?

It will be a Direct bond with this person, so drawn that you can't let go of the connection even if you never had a relationship or if He/She is not single, that thoughts will be never ending, sometimes for years, you will always feel there will be a open door one day no matter how long it will take, even if there is a marriage or partnership, it will not disconnect.

Will it lead my life in destruction what do I do? The connection is very intense and you can feel what they are feeling even apart. Even when there is positive or negative life styles, you will sense this emotion. Sound a little scary? It can be a beautiful and traumatic experience as it sounds, Sometimes people can't handle this deep Spiritual Bond with a some one and block it, but the Twin Flame is never one sided, the feeling between the two will always remain and will find themselves some way back to their Twin flame when Karma permits, this depends on every one differently. When will it connect? A Twin Flame usually pops up when you LEAST expect it. You will also find yourself coming down the the same symptoms of a "soulmate connection" it's telepathic, hugging each other is like coming home for nourishment. Twin flames come together when they have service work to do on the planet.

How do I find My Twin Flame or soulmate?

The number one question I'm asked, for on don't go looking for his/her, it most likely will not happen if you are trying to find that person, but keep your spiritual senses clear and focused on yourself, don't spend every second of your free time looking for your soulmate or Twin Flame since, like I said above, the chances of finding him/her are slim, you may not be meant or various reasons to be with him/her and that's ok, you are meant to be with someone who will give you fulfillment in relationship (We are not meant to be alone in the world). Focus on your goals, your lessons and making your life happy. Just know that In more spiritual patterns and most soulmate connections are really just Past Life connections.

What is a past life connection?

Before we are born in the physical world, our life is with God. and were brought here for a short time to make our choices and destiny for the after life, that after crossing over the first time and many times after we haven't fulfilled what we suppose to do, we have the choice to come back into the physical world to correct our mistakes and grow from them. The whole point to life is learning and experiencing what we want to so when we cross over from the physical world to the Other Side, we won't feel we have to come back. Life on Earth isn't Home, the after life is. If you have ever experienced DejaVu, you know that you've felt like you've been in a certain place, knew someone or had a conversation before that very moment. That is very true. Most likely you knew that person, had that conversation and back again for many reasons.
Can non-intuitive people be aware of a past life connection? I think that some one could always have glimmers of past lives. I don't know however, how this would be taught. you may had glimpses into past lives thru dreams. Due to the fact that when you are asleep, the subconscious were are more open to the spirit realm just as children are. I have many amazing stories. that will be featured in my book.
What if my soul mate isn't destined to come into my life for another ten years?

Spiritually all things are linked I find that if you are drawn towards this site, it is often because the time is getting close to when you will meet your true soul mate. Most people who inquiring about spirituality and spiritual connections are preparing themselves for the growth in their own well being and the need to develop, this is when they feel they are due to meet their soul mate or partner in the fairly near future, remember this only a guide and not a reading on your situation, and I'm writing this article in more general terms to help define a spiritual connection, everyone's situation is quite unique and time frames are never usually accurate especially with spiritual connections. Now you may find the decryption of a soulmate may be in fact a Twinflame and vice versa or soulmate, which in fact it could be something of a karmic connection from a past life.

What is Karma connection?

Karma, put simply, is cause and effect, or action and reaction. the influence of past over present and how actions in a past life, predetermined the conditions in your present life and character, each life we live shapes our character and our future destiny in a way we seem to have little control over but are entangled with inescapably. Some don't believe in past lives, it is commonly misunderstood and we may not have all the answers I'm honest to say I'm always willing to learn and research more the spiritual bonds between people in this and other lifetimes, it does exist

What is better relationship: soulmate, twin flame or Karma connection?

Now it doesn't mean that having a relationship with you're twin flame is better than any other spiritual connection, you're spiritual energy knows what is best in a life time, and you have choices, all are not perfect but in fact equal when it comes to a relationship, with a soulmate they can have their ups and downs just like non soulmate relationships, but with a soulmate there is a certain bond that can't be broken, with a twin flame, like I said above it is very intense and can make a relationship break and re connect, sometimes years later, with a karma connection, you feel the spiritual energy and want to use it to help the other person with unconditional love and as long as that person is living a happy life and are a part of it what ever way possible that would be the true gift of all. What if there is a confliction with my soulmate connection?

With spirituality, it's very unpredictable and things always happen for a reason, we don't know why but try to learn from it, people are sent everyday as messengers just as you are sent to people for a reason, you can't bring some one close if there is a ultimate plan for, you have to know how to deal and handle the energy not to let it dominate you, that you are in control of your own life not others, always remember things happen for a reason and activity spiritually calms and reverses the energy.

What is the spiritual reverse?

When you're soulmate doesn't feel the energy your giving and basically feels alone, he/she needs to connect, this will bring the relationship into a spiritual reverse, all soulmate connections are 50/50 and the emotions can sometimes take over, but it can reverse that it's not you any more it can be them working the energy around about the relationship. This helps when the relationship seems to be one sided and the other isn't contributing enough towards the relationship, as I mentioned about that everyone's situation is different, and the only accurate way of determine the type of connection and how to over come obstacles is thru a spiritual energy reading. Spiritual Reverse has been the most asked topics in my classes and studies, I'm trying to find the best method of actually helping one reverse the energy to avoid the spiritual drain on one's spirit, it isn't easy, blocking out emotions is difficult, but has worked with some of my students, it requires a combination of the Mind, Body and Spirit, I will be updating this page with more on how ways to reverse the energy.

Find your true Soul mate and Twin flame
Get Your Psychic Reading Now
Choose the type of reading you prefer below
Phone Readings
Purchase by approximate Time
$3.50 per min using PayPal
---
Email Psychic Readings
---
Instant Messenger Readings
---
Readings rate 3.00 per min using PayPal

---

Special Offer


Purchase additional Readings in advance and save!
Choose the link displaying special offer, select the amount of minutes with each reading indicated,
Time will be calculated and broken down with each reading accordingly.
*Price reflects purchasing additional readings in advance

Instructions for Psychic readings paid thru paypal

1. You can pay instantly on-line using a credit card or check, just click the Paypal button of the type reading you prefer and following the paypal directions. Paypal is a secure on-line credit card payment system used by millions with eBay auctions, it is safe, insured, and encrypted for maximum security. It is run by an online bank, and neither I or anyone else will see your bank or credit card information.

2. Phone readings can be done within a short time after receiving notification.
E-mail readings will be done within 48 hours of receiving the information, and payment verification
Online readings will be done on MSN ICQ or AOL instant messengers after payment verification.
With all Private readings you will receive convenient appointment time via e-mail with in 24 hours
Please be patient, some days there may be other email reading requests ahead of yours, you then will get an approximate time you will receive your email reading, (first come first serve).

3.After you've selected & paid for your Reading thru Pay Pal, After payment has been made you will be directed to the submission form please include type of messenger you prefer, Buddy name (if IM chat is selected) also include your questions.


4. After submitting your information you'll receive an approx. appointment time within 48 hours.
If you prefer an other time after receiving the Appt, please reply back with your convenient time
(Eastern Standard Time) If you are having problems with the submission form please E-mail me with your information.
Phone & Chat readings can be booked for the same day after Payment has been received.
Please allow 2-3 days for email readings
If unavailable please a arrange a call, keen with connect You to soulmate reader when soulmate reader is available
(Arrange a call is a free service provided by keen. COM)
Free psychic readings with keen (new callers only)

Other Psychic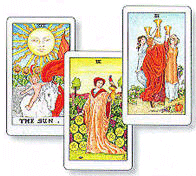 links via PayPal


(Easy pay & secure with Pay Pal)



Soulmate Reader


Ann Spiritual Consultant
Rated Top 5 star for accurate love psychic readings
Psychic Readings & Services offered by Soulmate Reader
Please be advised with all free & paid psychic readings you must have an open mind, sometimes the truth may
not be what you want to hear, but have an understanding there is a reason for karma and a way to create a positive outcome.
Psychic Readings paid thru Paypal
Email Psychic Readings | Psychic Chat Readings | Psychic Phone Readings

Psychics, spiritualists, paranormal & Other affiliate reciprocal link pages


World Renowned True Soulmates
©1999-2011 Soul mate reader Inc., All Rights Reserved